Welcome to The Velo Collective
The definitive resource for vintage French bikes.
If you love vintage French bikes, there are lots of reviews and restorations, bike repair tips and information on this site dedicated to classic bikes. You can also find posts on other vintage European, Japanese and American road bikes, many with links to videos on our Youtube channel. Thanks for visiting!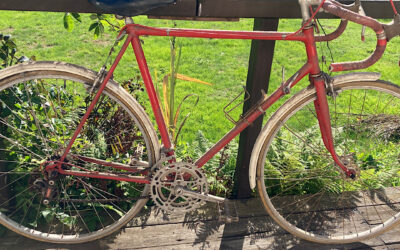 Deep in the Countryside It was a twenty minute journey through Normandy to reach the isolated farmhouse where this bike resided. When I pulled up amongst the ancient farm buildings nestled amongst chestnut and birch trees, I could see the wheel of a...
read more