Peugeot PSV 12, 1985
In pearlescent white and with chrome forks, built with Super Vitus 980 tubing, this Peugeot PSVN 12 was a joy to ride. I had the pleasure of riding it on a beach in South Carolina for miles on end, the sand being firm enough to provide an thrilling ride amongst the surf and warm sun of a mid November day. The bike wasn't all original, the rear derailleur was a more recent Shimano long cage type that could move across the 12 speeds with ease.
Undersold, Again
It did still retain its Simplex front derailleur and shifters, it had a nice pair of Ambrosio rims and a lovely drilled Stronglight 104 crankset, and kept its original CTA emblemed handlebars. I remember how light this bike was, probably no more than 19lbs, and how I promised myself I would choose Super Vitus over Reynolds from now on. I sold it in Portland in 2012, for a measly $250, as we had just done a driving tour of the US and had hardly a penny left on our return!
Trek 330, 1987
I always liked the colour of this 60cm Trek 330 Elance, in fact my wife always spoke about it. I owned it for a short time in 2012, while living in Dash Point, Washington. Dash Point is a very hilly area, right on the Puget Sound, and you can see from my choice of gear that as soon as I left the house there was a sharp hill to climb. This bike was in near perfect condition; the paintwork was practically untarnished, glossy, beautiful looking.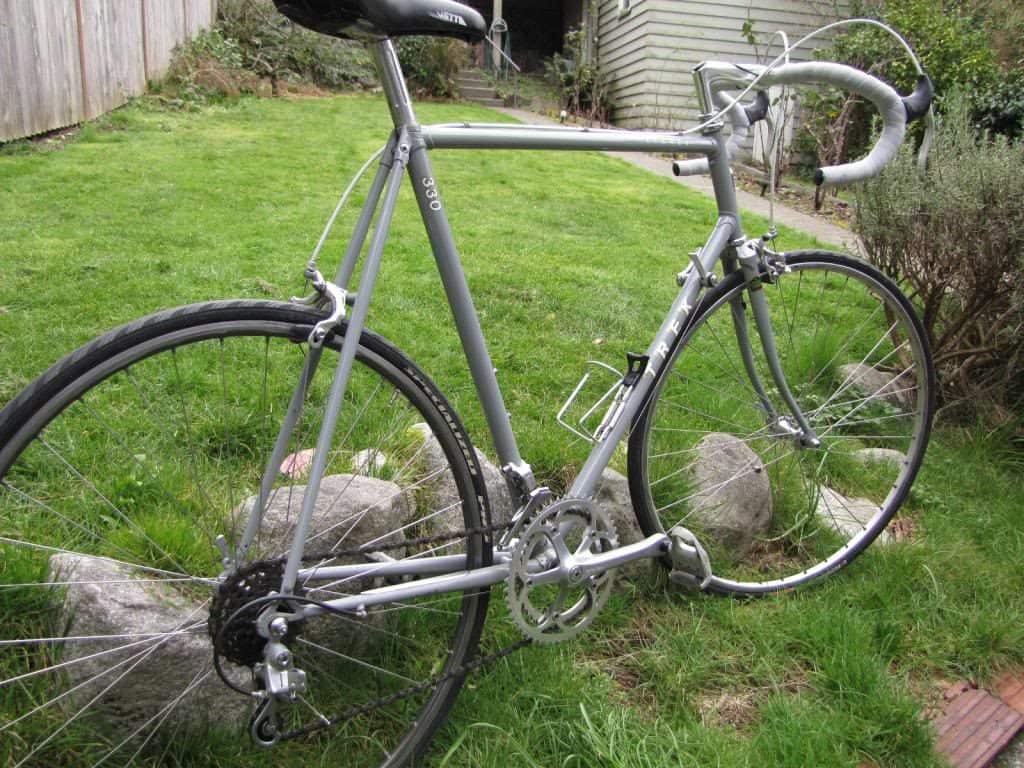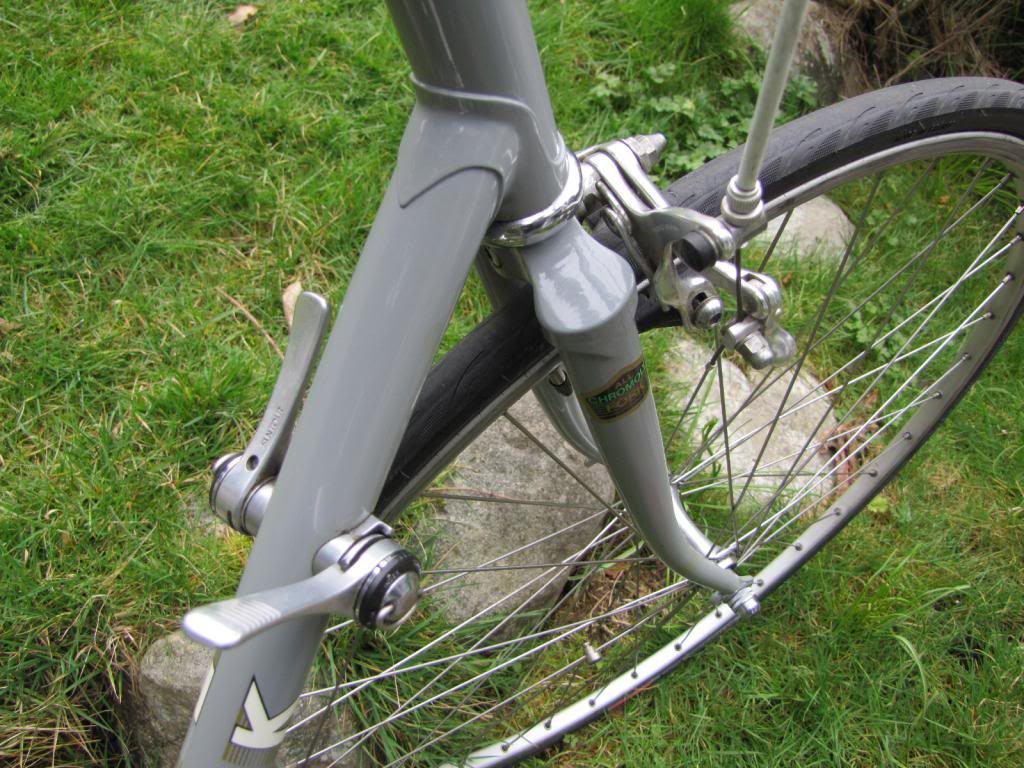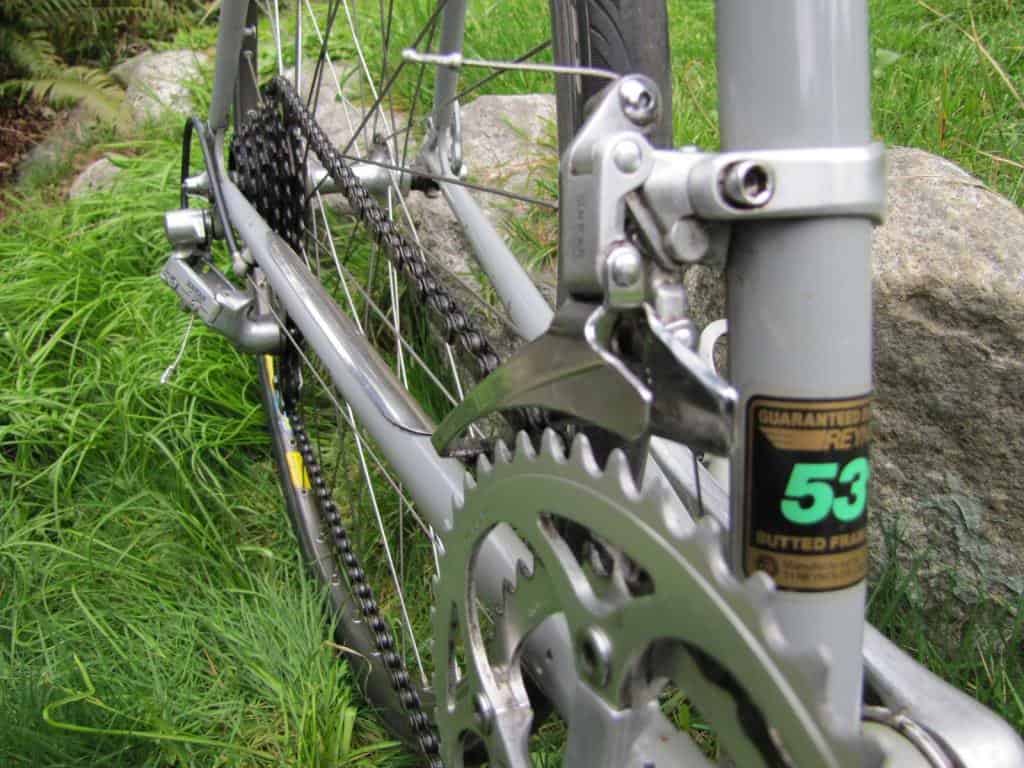 The Grey Ghost
It had a nice mix of components, but I upgraded the handlebars and stem to the distinctive form of the Modolo X Tenos. Its wheels were Mavic Open CD 4 rims, and the gears were smoothly shifted by an indexed Suntour Alpha 5000 drivetrain. Most of the bike was original and weighed about 22lbs. I really liked the wrap of the seat lug, the quality of the build with its Reynolds 531 frame, ( the forks were Trek Chromolly ), and the feeling that the bike was as solid as any Italian bike of the same period. Perhaps it was a bit on the large and heavy side for the hills, but it was quiet as a ghost on the road.
Canondale R3000si, 2001
Probably the lightest bike I've ever owned, weighing in at less than 18lbs, bought for $400 in 2013 in Seattle. Much smaller, a 55cm, this was a bike that just made you push as fast as you could, every time you got on it. These types of aluminium frames have come under criticism over the years, and I do admit, the ride was sometimes on the harsh side. Nevertheless, it was stiff and responsive, really dynamic, and I always thought it looked great.
What it Sold For
It was all dressed up in Dura Ace, I mean, everything, apart from its Mavic Kysrium 9 speed wheels. I loved the finger triggered shifting; after years changing gears by means of downtube friction shifting, leaving one hand on the handlebars, these brifters were a revelation. Being slightly too small for me, this bike would give me lower back ache after an hour on the road. But for an hour, I was doing speeds I'd never done before on the flat of Burke Gilman Trail, Seattle. I sold it for £330 in 2014.