Who Were C.N.C?
It is not a brand I'd come across before; that makes it often more interesting. This C.N.C bike is quite a stunning colour blue, and was in very nice shape when I acquired it from its original owner. He was an elderly man who hadn't ridden it for years, but had taken care of it. Let me say for the record what a veritable gentleman that man was on our single acquaintance.
C.N.C. stands for  Comptoir National Du Cycle, and although it sounds like some form of government organisation, it was actually a relatively modest cycle worship in the heart of Paris. It doesn't exist anymore, as the company went out of business back in the late 1980's. Near to the Gare Du Nord, on Rue Du Foubourg Saint Denis, the C.N.C. was owned by the Fletcher family, and according to the scant information out there, the Fletchers had connections to Scotland. The company also made the brands Thomann and Chaplait, which I've never come across.
A Boutique Brand
C.N.C. bikes were not a big brand to compete with the likes of Peugeot and Motobecane, bought ran a small boutique business that would build custom frames and bikes for its customers. It had started before WW2 and had been a fashionable brand for Parisians who wanted a good quality bike, made to order. I think this blue is one of the motifs of the marque, and there are other examples of the C.N.C. Special of the same colour on forums, especially French ones, like this sad example of a similar bike here. Because they were custom made, every bike would have been built differently, making this one unique in its own way. This bike of mine would have been built near the end of the company's existence, when competition from abroad would have made it a very difficult market to compete in.
Who Was Raymond Fletcher?
From the veloretrocourse.com website:
Les vélos vendus sous la marque Spécial CNC étaient des vélos de course fabriqués sur mesure et de très bonne qualité.

The bikes sold under the brand of C.N.C. Special were made to measure and of very good quality.
Raymond Fletcher began building frames in 1936, and created the C.N.C. company with its other brands with an associate called Ducret. At the time when my C.N.C. was built, Fletcher would have been around 83 years old, and considered one of the best bike artisans in France. Of all the 63 people working for the Fletcher company, only five were allowed to build the frames, and out of those five, only three were allowed to build C.N.C. frames. One of those three was Ducret, who had worked in the frame shop for over 25 years. They only used Reynolds tubing for their frames, though the decal is no longer present on my bike. Taking great pride in his work, Fletcher stopped building frames only in is mid 70's, but continued teaching the "Fletcher Way",  applying his techniques and high standards to other builders in his workshop.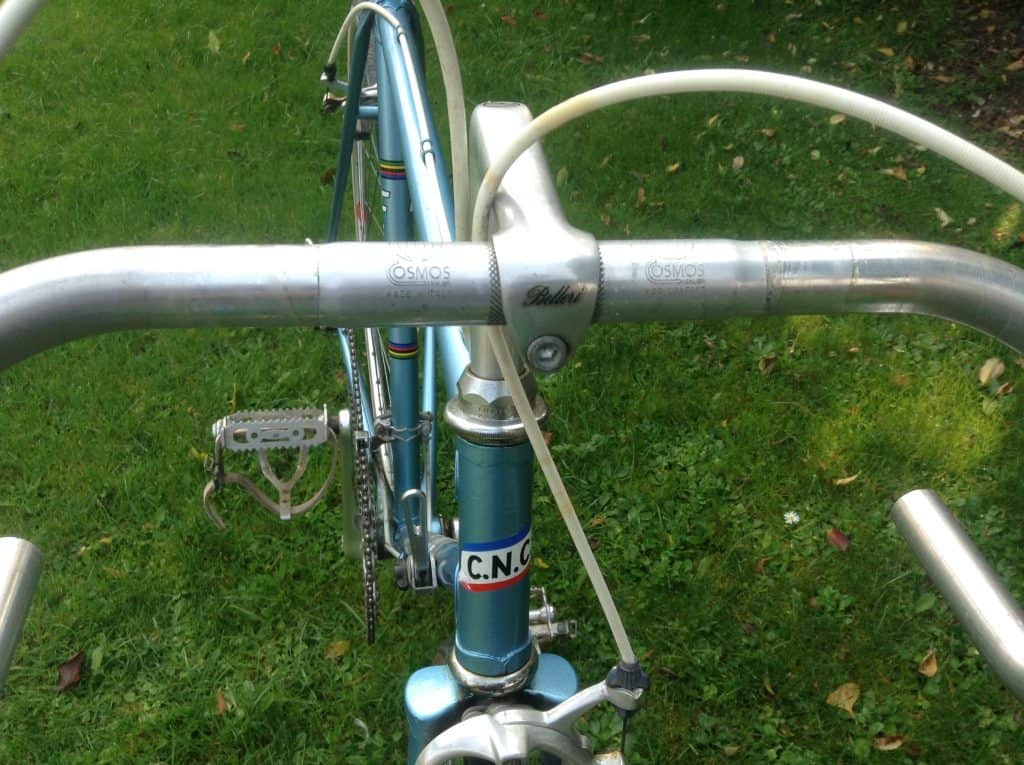 Unknown in America
You'd be hard pressed to find a C.N.C. frame in the United States. It is claimed that none were exported there because of the language barrier, but also because C.N.C. bikes were utilitarian and functional, which didn't suit the American taste for bikes. I don't know if this accounts for the decals on my frame being basic stickers, stuck onto the tubes. If you also  look at the lugs on the frame, these too are very simple but don't detract from the clean lines and unfussy elegance of the frame. I guess there was huge competition in the export of bikes to the States back then, and perhaps Fletcher wasn't into the idea of empire building. Perhaps his modesty, reflected in his choice not to export, was reflected in the simple elegance of the frames themselves. I like that idea; I imagine a man who loved cycling, who was a cycling fanatic himself, and declined the idea of mass producing to the States.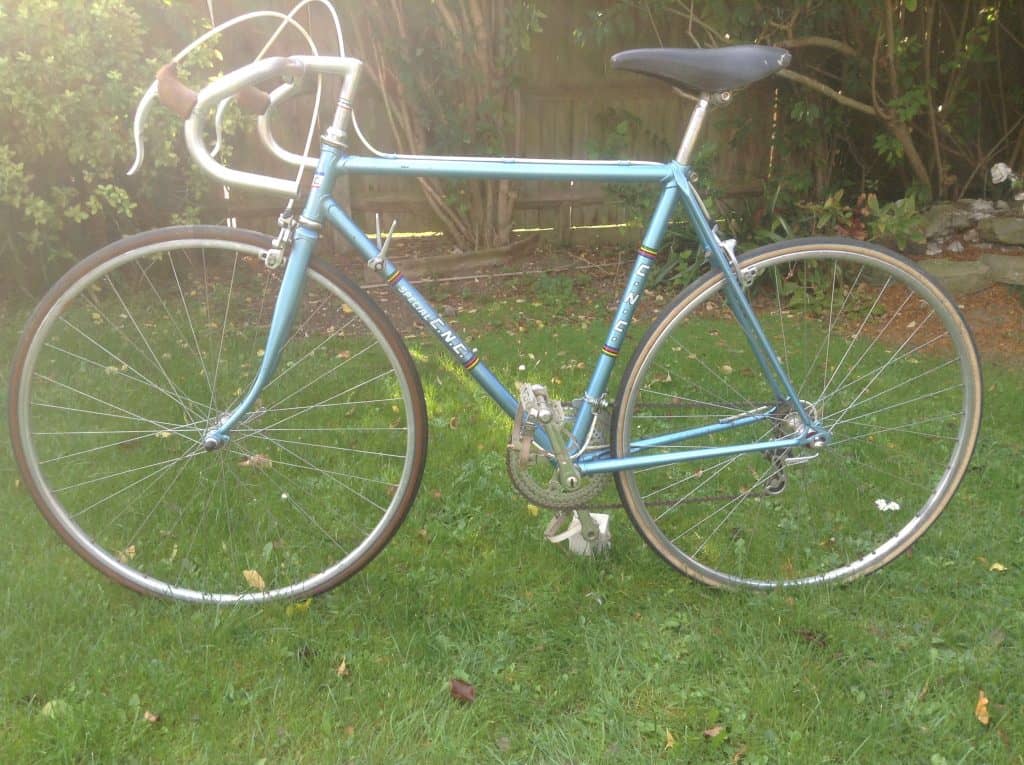 Its Value?
It's a collector's bike. I imagine that it isn't easy to find a C.N.C.Special in the UK, as none were exported there too. It's also a custom built frame, and Fletcher made a point in building bikes that rode straight, making it also clear in an interview that he didn't like the steep geometry of racing bike frames being built in the 1970's. I believe this would be a very comfortable ride, though it is too small for me so I can't really test ride it properly. I love the colour and its simplicity; the fact that it was built on the outskirts of Paris by a boutique frame builder; that it was built by a firm which was run by bike-lovers, experts and aficionados, most of all under the watchful eye of Raymond Fletcher, bike guru of his era.
Specs:
C.N.C. Special, 1982?
54.5cm Frame Centre to Top
54.5cm Top Tube, Centre to Centre
No Serial Number
Gipiemme Rear Drop Outs
Reynolds 531 Frame
Frame Weight, Including Headset and BB: 3844 grams
Litespeed Headset
Unbranded Bottom Bracket
Stronglight 104 Double Crankset 50/41
RIgida/ Normandy Luxe Clincher Wheelset
CLB Brakes
Selle Italia Suede Saddle ( Not Pictured )
Huret Eco Transmission
Belleri Stem
Cosmos Handlebars
Hutchinson 700 x 22 Tyres
Lyotard 460D Pedals