A Rare Vintage Bike: the Marque
This is a rare vintage bike indeed. There's very little information about FR Poirier bikes on the internet, even on French websites. Search for "Poirier" and you will come across an old French firm that used to make some bizarre tricycles and pedal powered cars, as well making wheelchairs back in the 1950's and '60's. There was a French professional cyclist named Poirier who rode for Lejeune in the late 1970's, but his first name is Christian he had no part to play in the making of this bike. I did find something, however, to give me some help in finding a little background on this bike.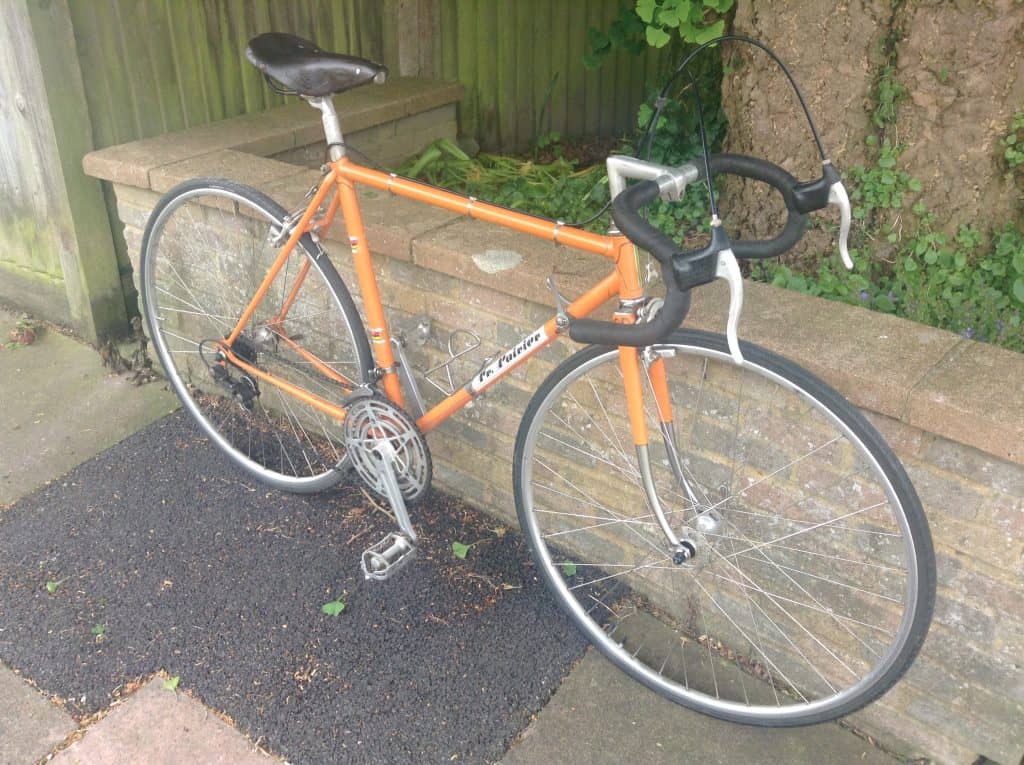 The Bike
There is another exact bike here, the only other FR Poirier I'vé found and which was posted on a French bike blog. It's the same colour, which is cool in a way, but what really surprised me is that it is exactly the same build. Granted, the saddle is a different brand, mine has a Ideale 80, not a Brooks, but they are very similar bikes. But when I bought this Poirier, the seller was not the original owner and I just assumed he had built some of it himself. I mean, look at the mix of parts: Huret shifters and front derailleur, Simplex Prestige rear, 3ttt seatpost, a Stronglight 93 crank with the same missing dust caps..but no, it seems that this is an original specification out of the Poirier shop in the late 1970's.
Poirier's Little Secret
Its a Peugeot. A PA 10, to be exact. Repainted in orange ( Poirier's branded colour? ) and built with far superior parts than a PA 10 of the day. With Mafac 451 Racer brakes and finished off with a stylish Maillard 700/Mavic 190 FB wheelset, Poirier was selling a nicely appointed bike even if it was built upon a humble bare frameset. This rebranding by smaller bike shops and bike builders in France was quite common in the 1970′, buying mass produced framesets and customising them into a new brand. Poirier was based in Rouen and I can only assume that it was a shop that didn't sell a lot of bikes and wasn't on the scene for very long. That makes it quite a rare bike and something of an interesting story.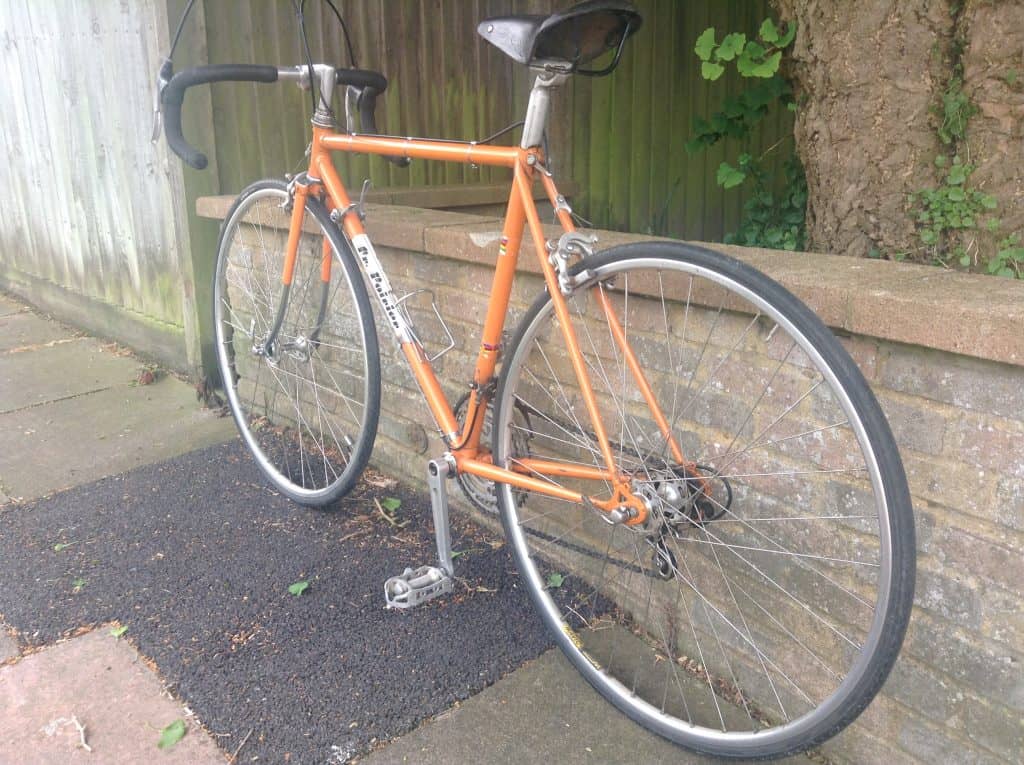 Specs
Date: 1980
52cm Frame, 55cm TopTube 
Steel Tubing
Simplex Rear Dropouts
Half Chromed Forks, Chromed Fork Crowns
"Record" Gold Decals On Chain Stays
Serial Number 6071656
Frameset Weight: 3500 grams
French Threading 
26.4mm Seatpost Size, 22mm Steerer Tube