Monsieur Chrono
This is a 1980's Jacques Anquetil bike sent by Phillip, who is going to improve some parts of it and find out some more about the bike. I wrote a blog about an Anquetil find which I enjoyed restoring here, though with its Vitus frame and Shimano 600 parts, it was a higher end bike than this nicely cared-for model, but both are from the same era. Being a cycling legend in France, the Anquetil brand was a common sight on French roads during this era.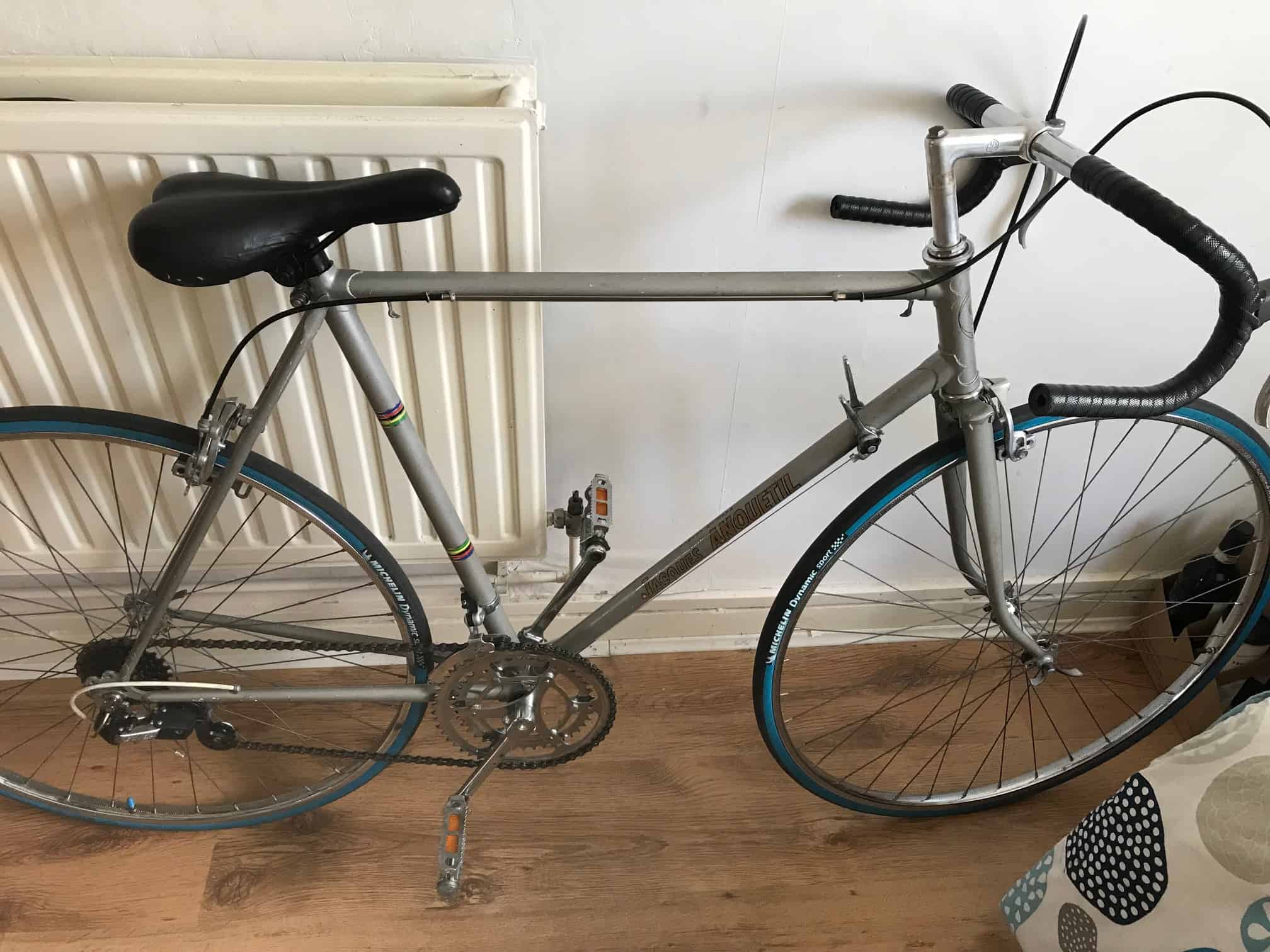 First Impressions
I don't know many details about the bike, but it looks to me like it is a 57 or 58cm frame. It has no chrome but its single colour frame looks in excellent shape, with little rust and few noticeable scratches visible. The braze-on mountings date the bike to the early 1980's, and the cable guides on the top tube are unusually mounted on the side of the tube, not on the top. Is the seat tube missing decals? I'm not sure at this point. The tubes are bonded with long pointed and nicely decorative lugs which provide a simple elegance to the frameset.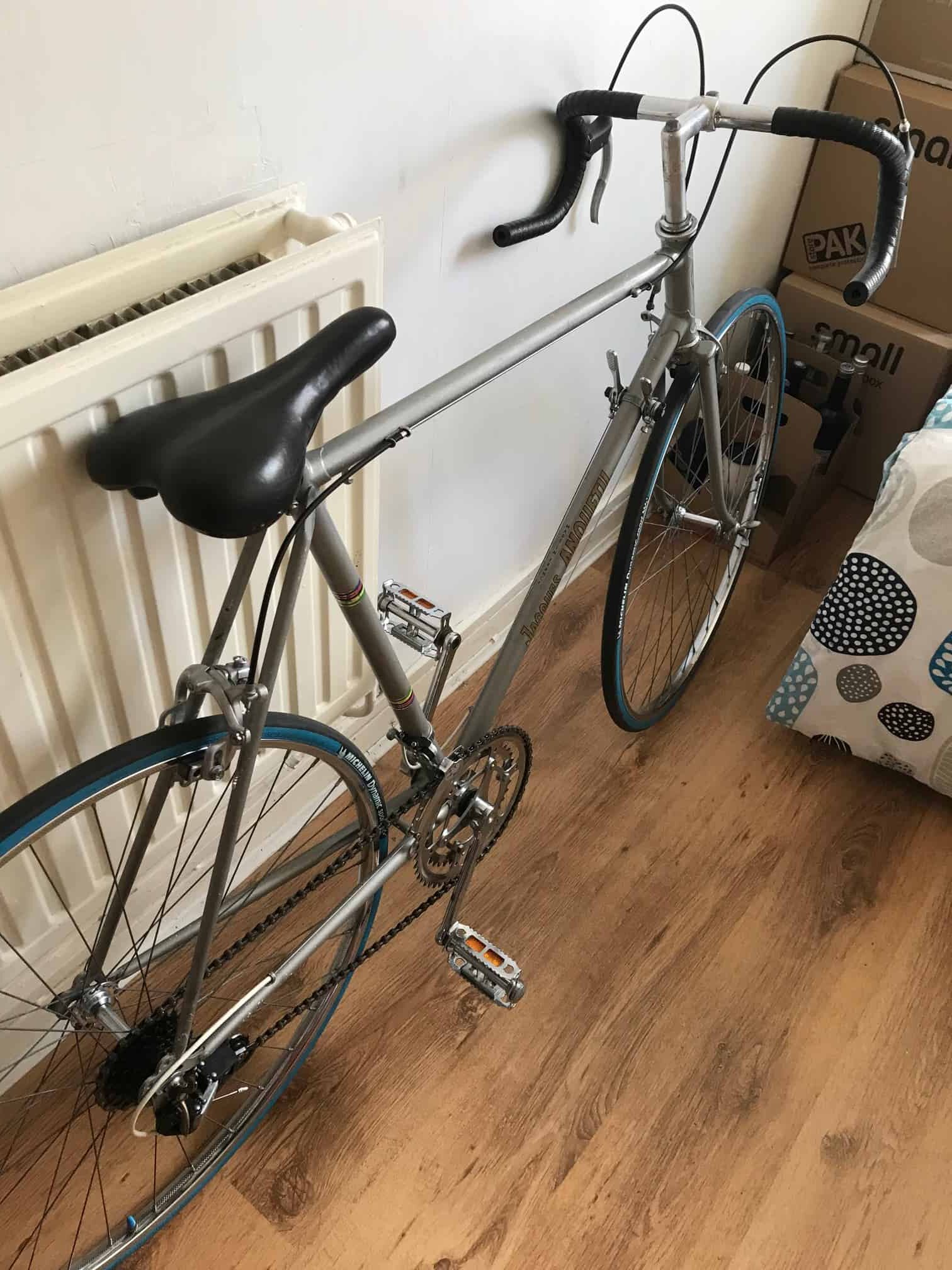 Who Built the Bike?
This is a question that has been asked around bike forums regarding Jacques Anquetil bikes, as there was no one definitive Anquetil brand or workshop that made these bikes. The rider himself rode a Helyett until 1963, then moved to the Gitane team until the end of his legendary cycling career. Being a cycling legend, one can imagine French bike companies scrambling to get his name on their bikes, even if it was to shift very basic models. So brands like France-Loire, Gitane, Cizeron and even Bertin built bikes with Anquetil decals on them. There's no question who built this bike: the name France-Loire is written on the headbadge.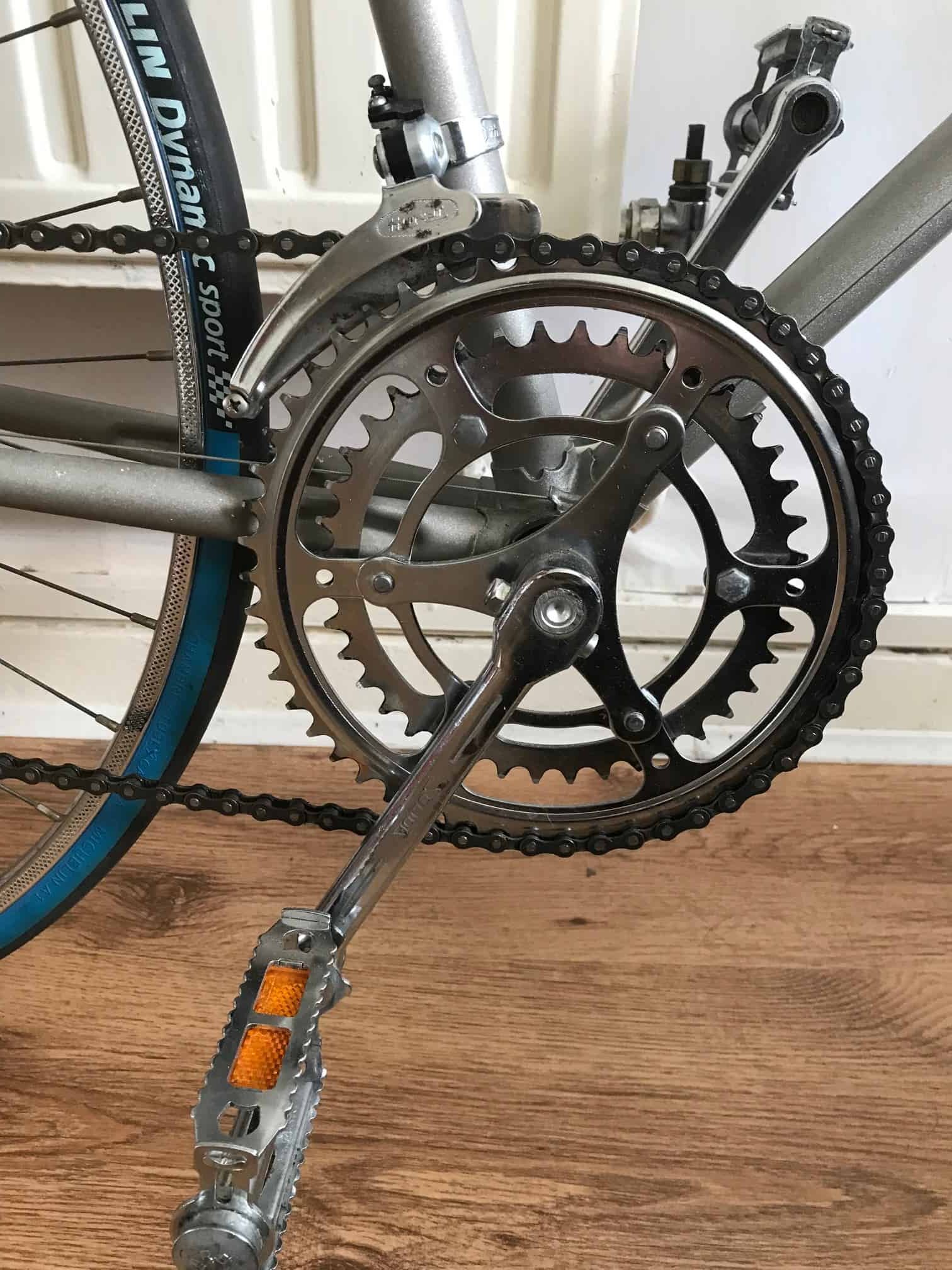 Transmission
This Anquetil has all the hallmarks of an affordable and functional bike sold a time when French bikes were still being built with French components. The cottered Solida crankset is the most obvious sign of this bike's modest build, heavy yes, but a component that would last for decades. The front derailleur looks like a Huret Club 2 model, with its plastic finish, shared with the Simplex Alpha rear derailleur which is attached to the frame by a claw. This must be a later replacement as the Alpha was one of the last derailleurs Simplex made.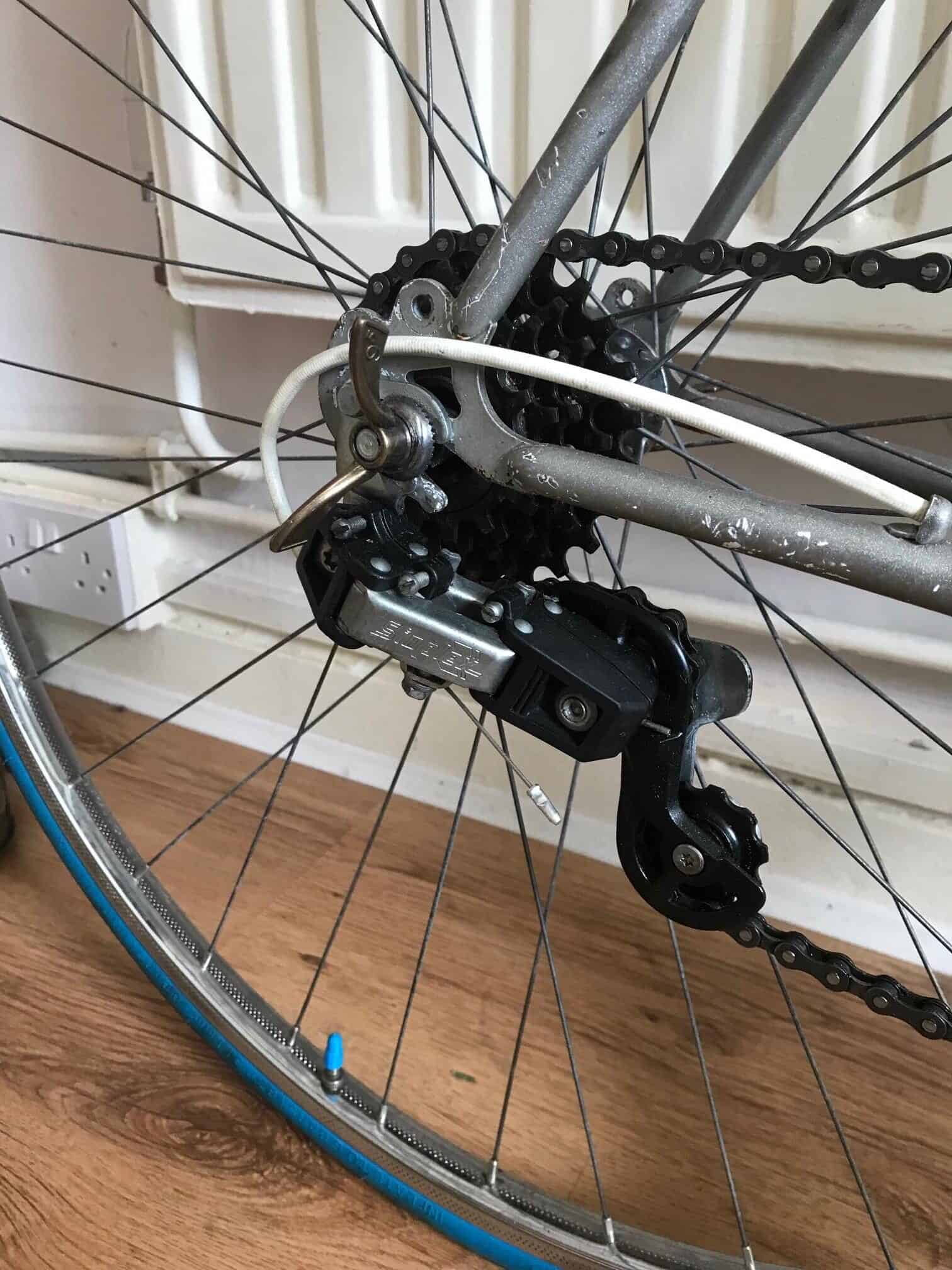 Upgrading the Bike
i don't have any more photos of the bike, but Phillip did ask me for suggestions regarding upgrading it in its present condition. The first thing I would do would be to replace the saddle; a good Ideale or Brooks leather saddle would compliment the build, as the one on it now does nothing for this vintage bike. Matching leather or Velox Tressorex cloth handlebar tape would compliment a leather or suede saddle, and an nice extra detail  would be to add a matching saddle bag. Personally, I would replace the blue tyres and revert back to black and tan versions, I get the impression these rims are 27¼, size by their dimples.