Welcome to The Velo Collective
The definitive resource for vintage French bikes.
If you love vintage French bikes, there are lots of reviews and restorations, bike repair tips and information on this site dedicated to classic bikes. You can also find posts on other vintage European, Japanese and American road bikes, many with links to videos on our Youtube channel. Thanks for visiting!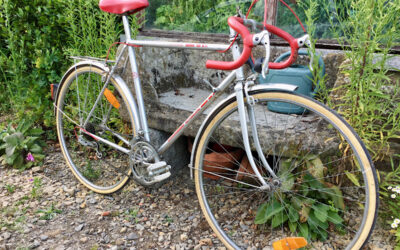 Just Around the Corner I saw this cool 1980's Vintage Motobecane standing outside a neighbour's house, with a sign "á vendre" ( for sale ) attached to it. Seeing it in the distance, I guessed that it wasn't a high end bike. The reason? Its red saddle. These plastic...
read more