The Frameset
Diggs got in touch with me about a very beautiful frameset he bought from an enthusiast in Paris, pictured below. As you can see, it's a lovely frameset, black with superb gold detailing around the lugs, gold decals, half chrome forks and stays, long pointed Bocama lugs and braze-on cable guides on the top tube. It has bosses on the down tube for shifters. The fork crowns are stamped "M" and the fork matches the serial number of the frame. The rear dropouts are stamped Campagnolo and the frame and forks are built with Columbus tubing, the gold decals of which are nicely matched to the frame. The seat tube decal was removed as it was peeling, but the World Champion rainbow stickers remain. It looks in great condition.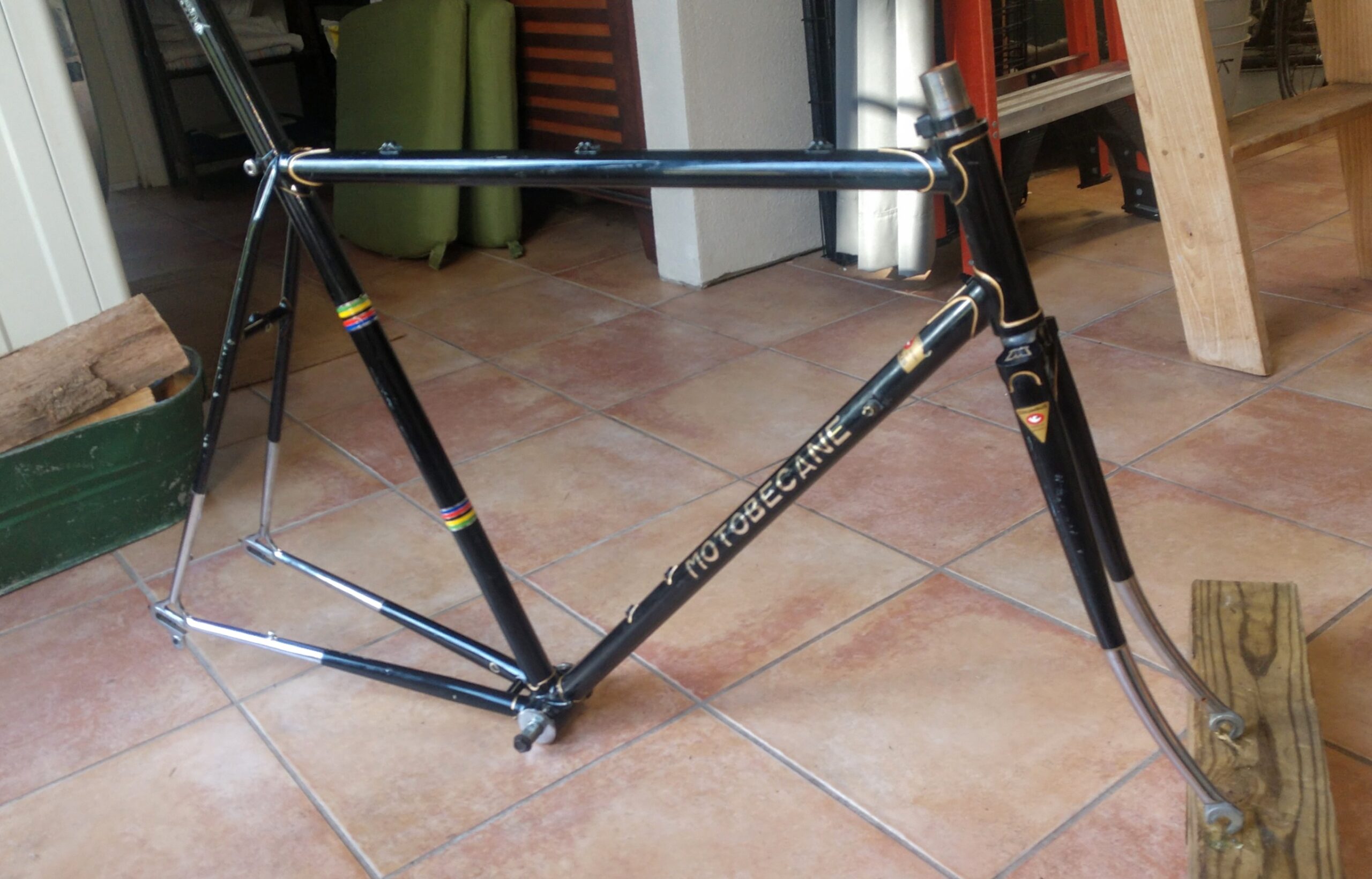 The Model
As it has bosses on the down tube and top tube braze-on cable guides, I would guess that this frame was built at the end of the 1970's or in the early 1980's. I don't know if it has French threading, but I imagine it does. The serial number 6000336 may mean something to someone somewhere, but it's hard to date Motobecane frames by their serial numbers. Late 1970's European Motobecane C5s had different paint schemes and decals to this particular frame, so I'm sure it's not a C5. You can see the difference by checking out this 1980 C5 I bought a couple of years ago. Other high end European models were the Equipe Pro and the Professionel, but these look quite different from this frameset too.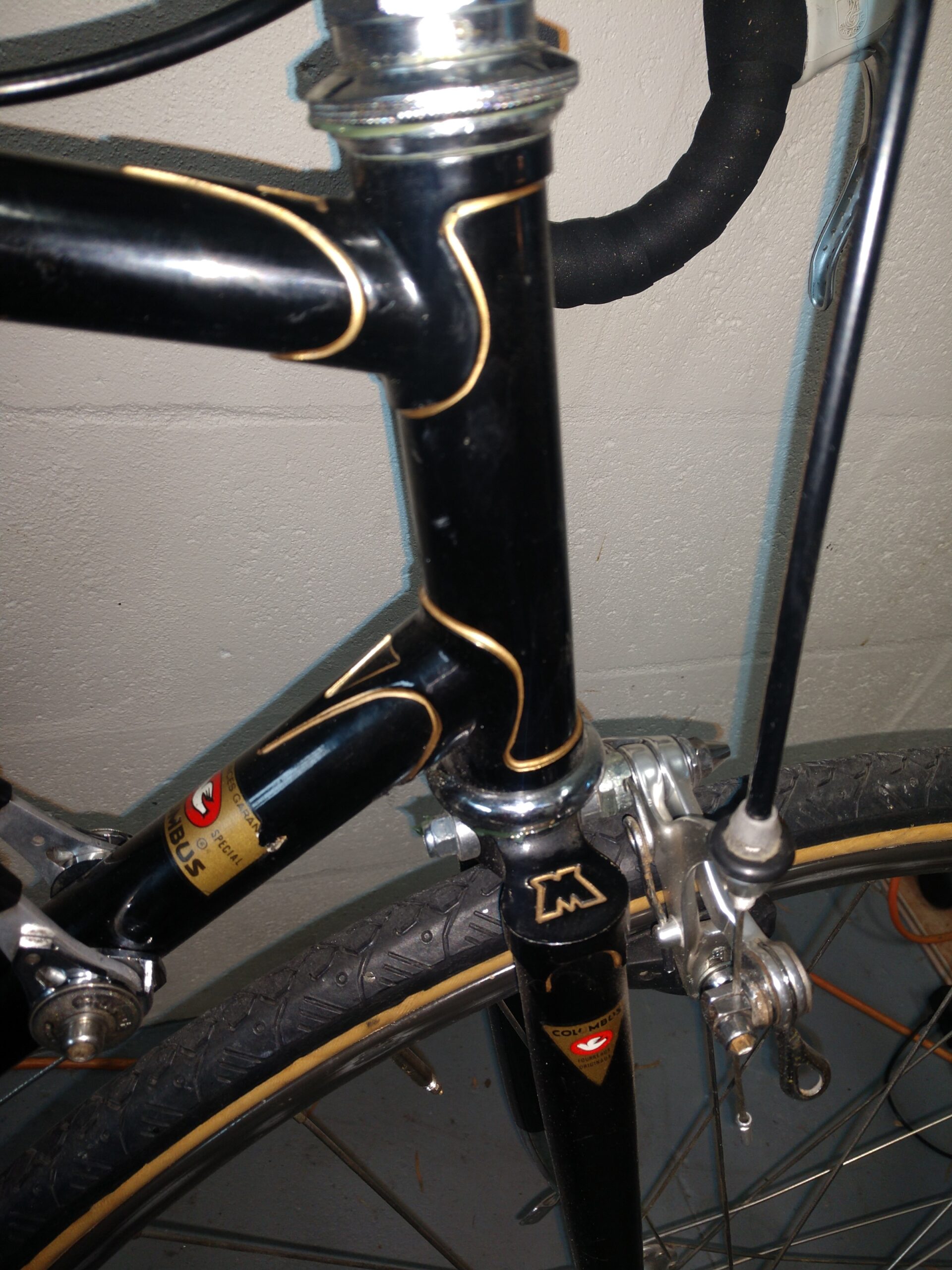 The Other Possibilities
DIngs himself suggested to me that it could be the Tour De France model, as it seems quite similar to this one. It states on that page that until 1979, the Tour De France was built with Reynolds 531 tubing, after which Motobecane used Columbus steel. But I have also read that Motobecane would use whatever stocks they had at the time, and some high end bikes were built with Reynolds one year, Columbus the next. They weren't sticklers for precision when it came to model replication. What I can't find is a frame in any of the Motobecane catalogues that is a match for this black and gold example that Ding has found. Was it perhaps custom painted, or was it a specail edition? I can't really say with any conviction what model this frameset is, so if you have any ideas, please get in touch.