Motobecane Grand Sprint
It's strange that all three of these bikes I bought this year all dated to 1978, a fine year to buy a Motobecane. Two of these were the same model with very similar specifications, the C2, or as it was known in the UK, the Motobecane Grand Sprint. Both were all original and in very nice condition for their age, retaining the sewn leather handlebar tape and their accompaniment of "M" branded components, the brakes, crankset, saddle and brake hoods. Vitus 172 main tubes, with the 28-19 decal on the fork, identified this model as a mid range bike, as the more expensive C3 and C4 bikes were built with full Reynolds 531 tubing. At the top of the range for this year was the "Le Champion" ( the C5 ), built with the highly prized and very light Columbus SL tubes.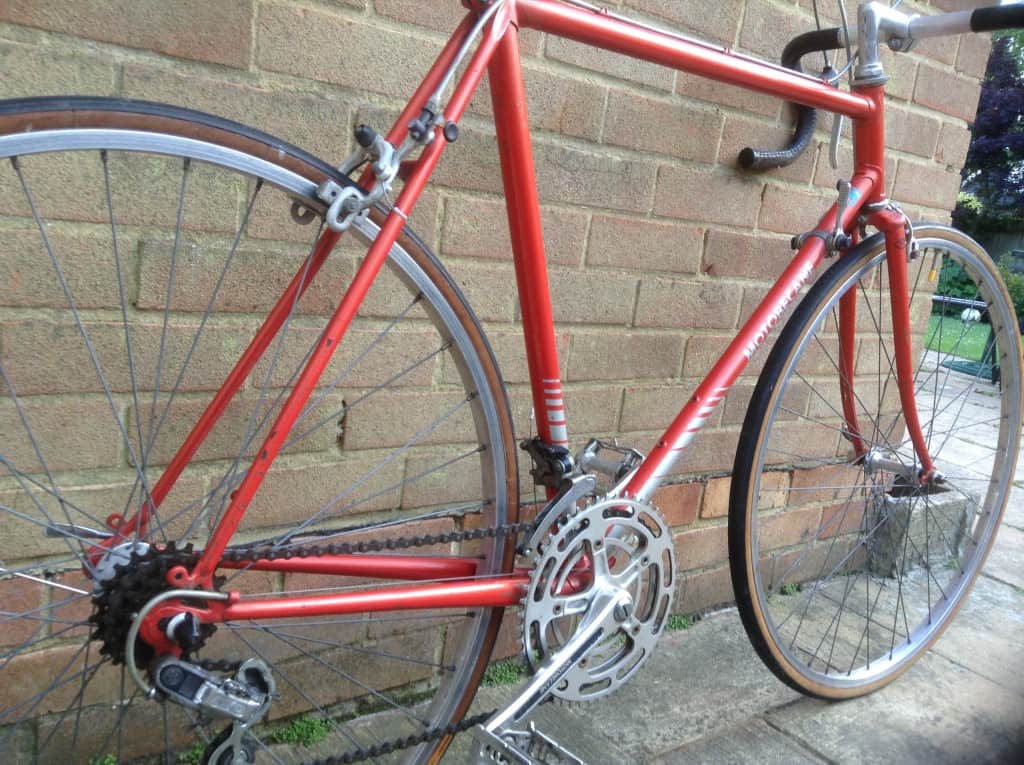 Taiwanese Parts
Both these C2's had the same Huret gear systems, nothing fancy but bulletproof and working as well as when they were first shifting decades ago. A testimony to the quality of vintage steel bikes of the era, both were very quiet and smooth on the road, a joy to ride. It shows that Motobecane was still making good quality bikes late in the decade of the 1970's, though they were already being supplied by a Taiwanese company for their branded parts.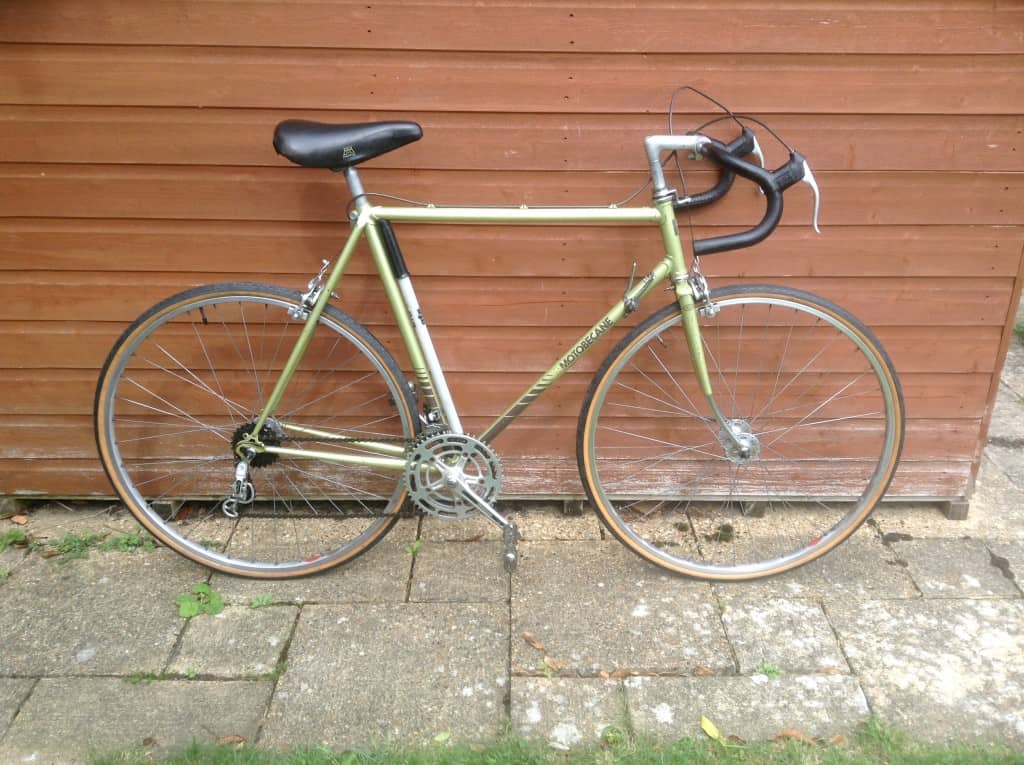 Frame: 3 Tubes Vitus 172
Forks: 28-19 steel
Wheels: Rigida Rims, Normandy High Flange Hubs
Motobecane parts throughout ( crank made in Taiwan )
Belleri handlebars
Weight: around 25lbs for the 56.5cm frame
French threading: crank, bottom bracket and steerer.
The 172 tubes would be replaced by the 888 a couple of years later.