Mercier Vitus Mixte Bike: a Rose by any Other Name..
A very nice example of French bike building for the more discerning female rider, this Mercier Vitus mixte bike, a rose mixte, is a real head turner and as lightweight as some of the higher-end men's bikes of its era. Even with its mid-range French components this bike weighs just 20lbs. If upgraded with better parts I believe it could weigh less than many of today's good quality aluminium bikes, and still beat them all hands down for build quality. And what about that paint job? Absolutely stunning.
Not for the faint-hearted
I test rode it and found it to be twitchy and skittish, one of those bikes that is so surprisingly quick and responsive that you could end up in a ditch in the side of the road. It's a bike that needs to be tamed, and for all its pretty looks it's quite a mad ride. On one long downhill slope I took my chances that its old brakes would stop me at 30 mph. Undoubtedly, this bike was not made in the same way many other mixtes were built of the era, with heavier frames and more rudimentary parts.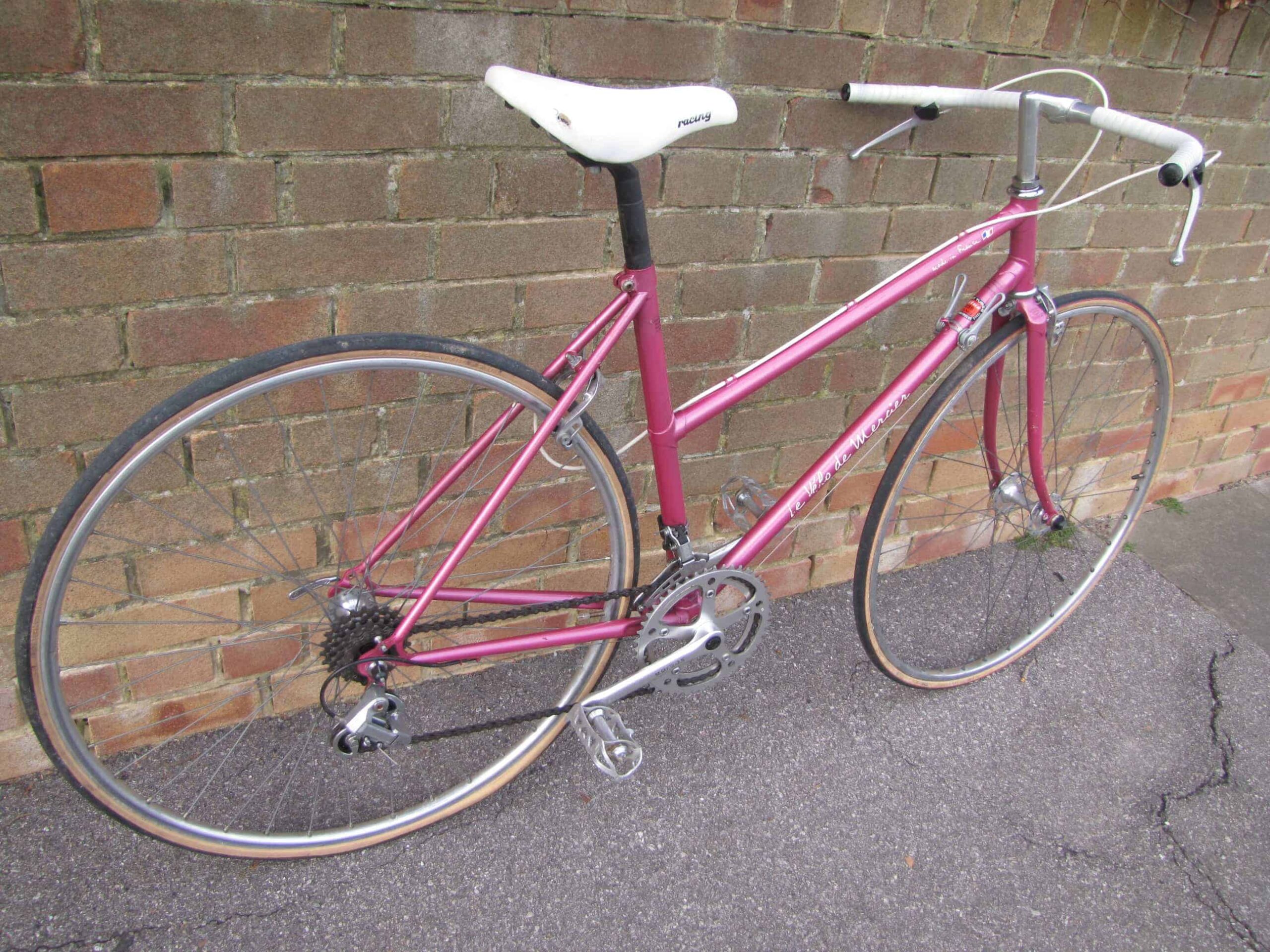 For fast ladies
But if it doesn't kill you, this bike will get you around the city with the minimal of effort and the maximum of pleasure. The Vitus frame is just superb and the wheelset, Normandy hubs laced to the Mercier branded clincher rims, is wonderfully light and smooth. The Simplex transmission, simple and efficient, works cleanly though it's not the smoothest gear system, and I would prefer a drilled Stronglight crankset instead of the plainer Solida on there. Nevertheless, it's the best vintage ladies' bike I've had the pleasure to buy. Compare it to this one. I hope it continues to be ridden in the glades and valleys of Wales.
Specs:
Vitus 999 tubing: Straight Cromo, 0.9mm thickness, touring set.
Year: Late 1980's.
Size: 48cm centre to top; 53cm top tube.
Solida crankset: 48/40
5 speed Maillard freewheel
Simplex 440 gear system