Converting to STI gearing
It's not everyone's cup of tea: a purple frame that is quite striking and flamboyent, but I really like the colour. The story is a short one: I bought a custom built bike, mysteriously branded "Treboutte", last year, and took all the parts off it except for headset and bottom bracket. Why? Well, I just didn't like the strange mix of parts that were fitted to this amazing frame. I promised myself that I would rebuild by converting to STI gearing, and this is how it's finally turned out.
Converting the Bike
This frame was built in the early 1980's, but I can't be more specific than that as there are no date stamps on the frame. As it was a custom built bike, ( see the original bike here ), I had no qualms about converting it and customising it again with a build to suit me. Converting an older French bike, however, is not necessary a simple task because of the French threading and sizing which became defunct ages ago, when British TV's only had 3 channels. So it's all very well envisioning a cool old bike with modern Shimano parts and a newer set of wheels; problems will arise. Indeed, they are lurking around the corner for such conversions.
6 Speed Friction to 9 Speed STI
9 speed shifting isn't that modern. Bikes that are now twenty years old have similar transmissions, and if a rider on one of today's high end road bikes pulled up next to you at a traffic light, your 9 speed would feel more vintage than modern. Yet, the difference between this 9 speed and its original 6 speed build is perhaps even more vast. The introduction of STI shifting was the greatest innovation in cycling technology since the derailleur.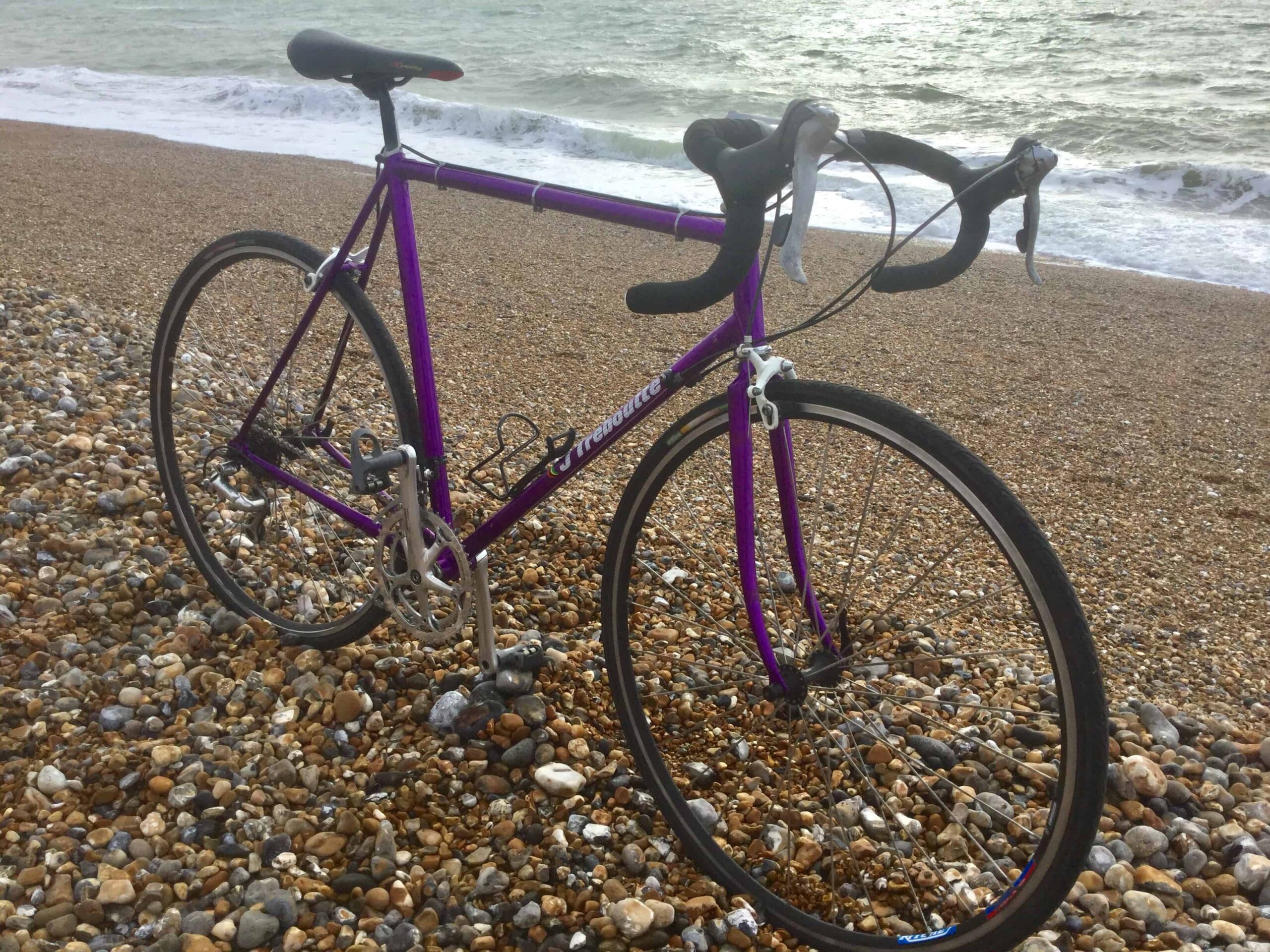 The Nitty Gritty
Before buying a 9 set gruppo to begin rebuilding the bike, there were a few important and fundamental factors to consider first:
Rear Spacing: the orginal spacing on this frame was 125mm, but my 9 speed wheelset required 130mm; happily, the steel stays easily accommodated the extra 4mm width of the new rear hub.
Bottom Bracket: the old standard French threading would not accept any modern alternative, including none of Shimano's 9 speed versions, so it was necessary to keep the bottom bracket and to find a square tapered 9 speed crankset.
Braze-ons and bosses: these mountings make it easier to run the new cables and add stops, but this frame only had downtube shifter bosses.
Tube Diameter: the steel tubes had the standard diameter of 28.6mm, thinner than modern aluminium and carbon tubed frames of 31.8mm and 34.9mm. This causes an issue with front dreailleur throw.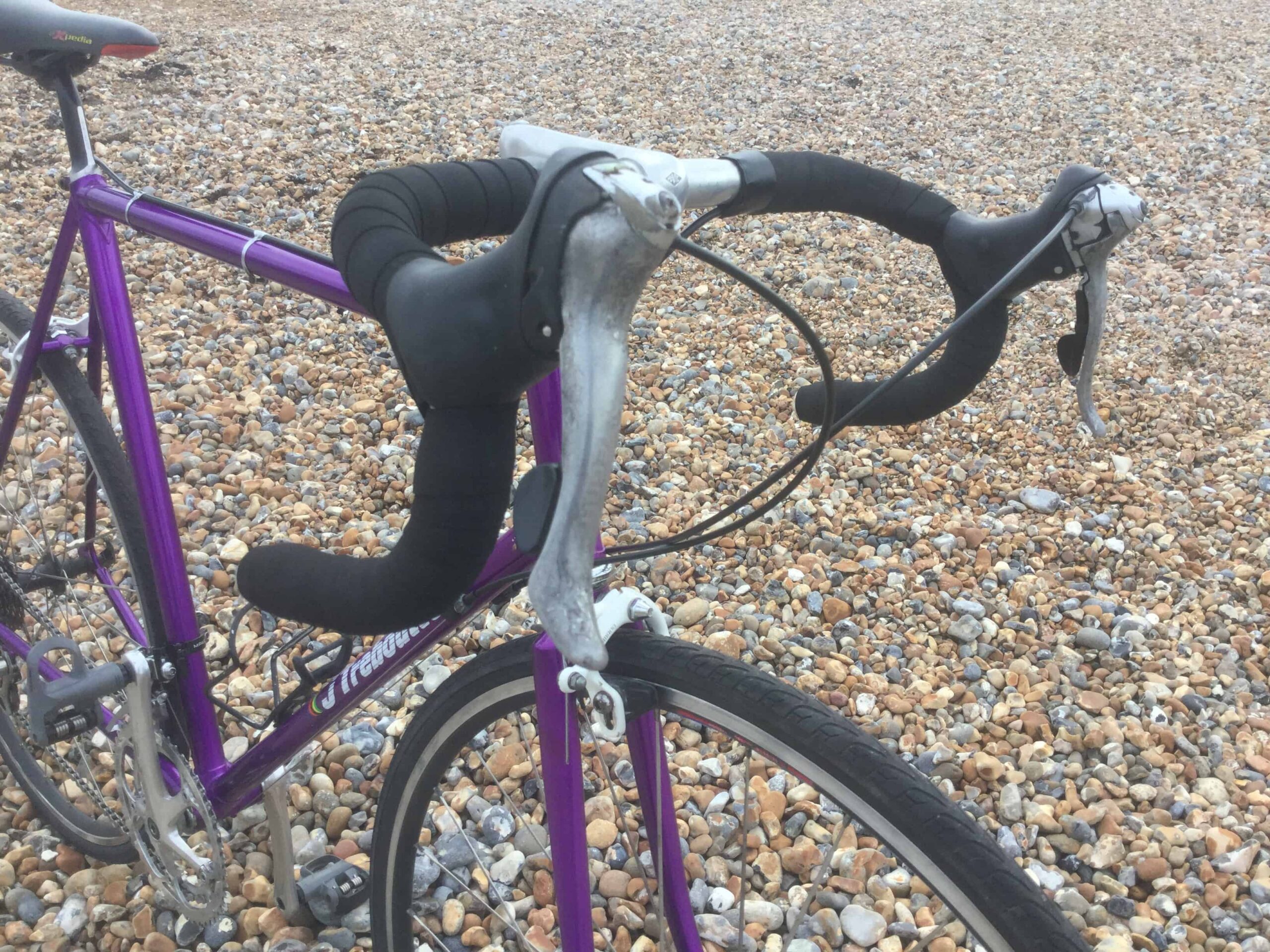 Choosing Ultegra, Not Campagnolo
I used to have a 9 speed Cannondale RS3000si dressed in full Dura Ace, a group set that I greatly admired. I've always found Campagnolo 9 speeds don't quite match those standards Shimano set, but this is not the reason why I chose Shimano over Campagnolo in this case. There are far more opporunities to swap out or upgrade your wheelset when you have a Shimano transmission, and typically prices are cheaper and options are more varied with the Japanese gruppo on your bike.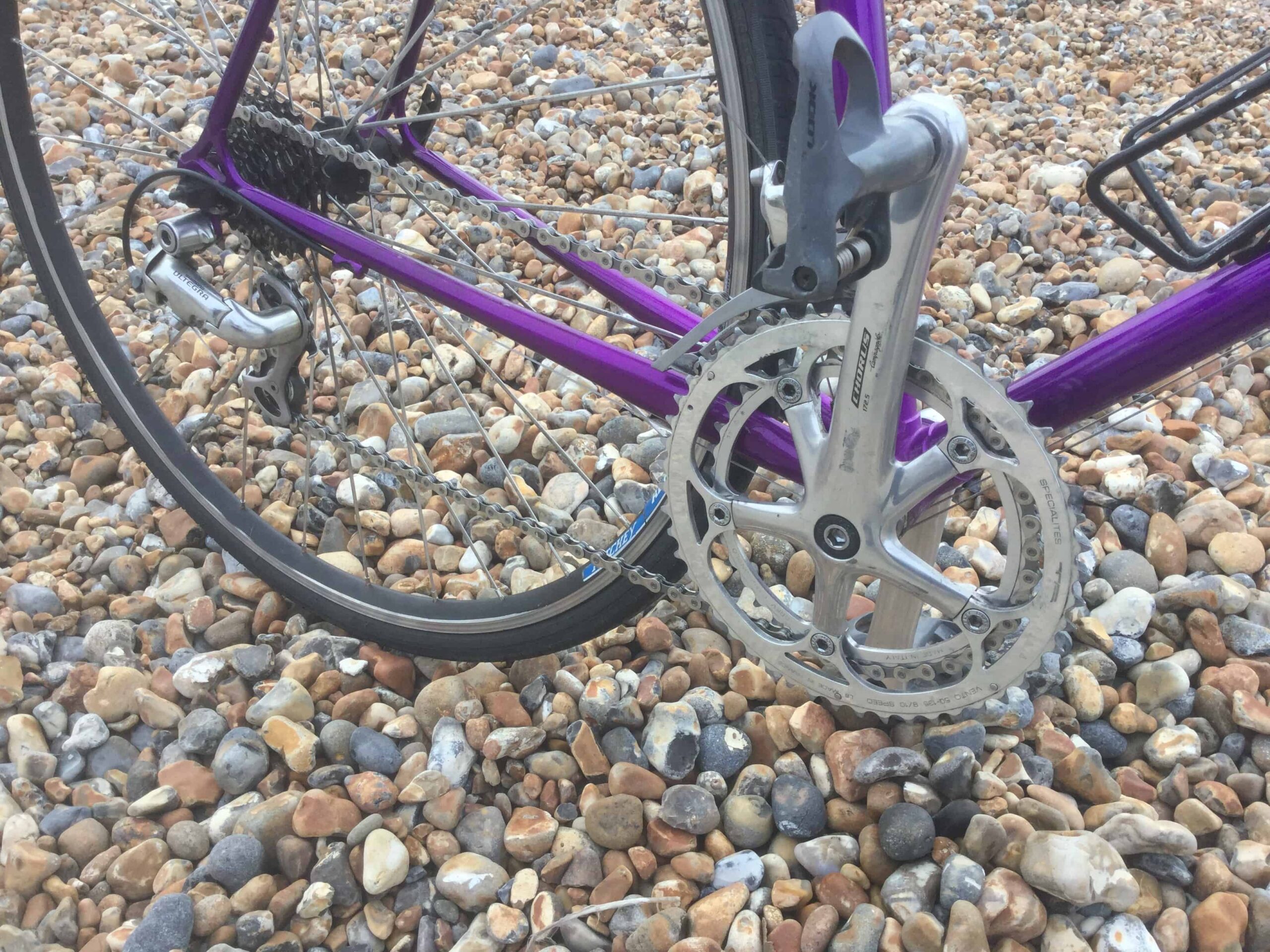 Crankset Issues
I couldn't complete the Ultegra transmission as Shimano only made Hollowtech cranksets for this series. Hollowtechs require their own proprietary bottom bracket which could not be installed into these French shells. Actually, choices are sparse: Stronglight make some cranks for square tapered spindles and there are a few new and expensive alternatives, but the majority of modern cranks require a different bottom bracket. Luckily, Campagnolo made 9 speed cranksets for this traditional installation, and I managed to purchase a nice Chorus on Ebay.
Shifter and Derailleur Set Up
It's best to buy brand new housing and cables when going from friction to STI conversion. Cable movement must be as precise as possible, with no friction anywhere along the length of the cables. Everything has to be 9 speed and Shimano: the cassette, the rear derailleur, the front derailleur, the crankset ( which ramps the chain better ), the chain and of course, the shifters themselves. If something is not quite right, then inevitably the drivetrain won't be smooth. I was relieved when the rear derailleur shifted cleanly through the gears with each click of the right shifter.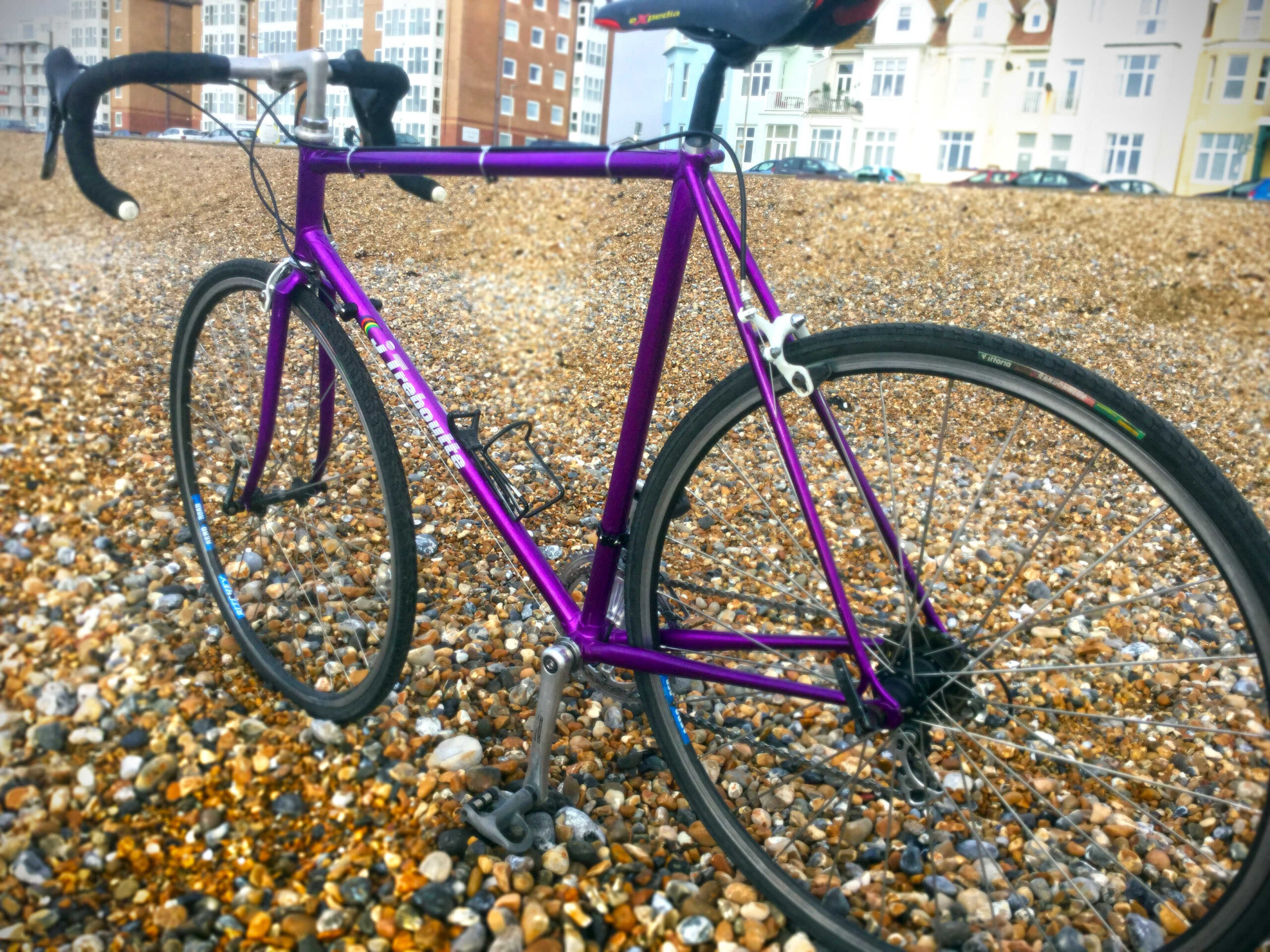 Video: Crank Position and Front Derailleur Throw
Finding a Good Seatpost
It is often difficult to ascertain the size of the seatpost required for an older French bike. They can come in 26.2mm, 26.4mm, 26.6mm and even 26.8mm diameters. Alan and Vitus aluminium frames took a much thinner 25.0mm post. In this case, it was a 26.2mm, but I only knew it as I sold the original post and left myself a reminder of its diameter. Finding a good quality 26.2mm seatpost isn't easy, but I came across a nice black and silver aero post by Gipiemme that was in nearly new condition.